We are going over 5 ways to improve your business for the new year on this blog!
1. Create Your Dream Team
Step into the new year with your dream team. Take a look at your current team and assess how your team could grow, refine, and change to support your business. Are individuals in the right position for their interests and strong suits? Perhaps you need to expand and hire new team members before the new year. Maybe some promotions are in order! Schedule 1:1 meetings with each individual to check in and see where they are at the end of the year.
Your team is a major factor in the success of your business. Make purposeful improvements at the end of the year to support your team!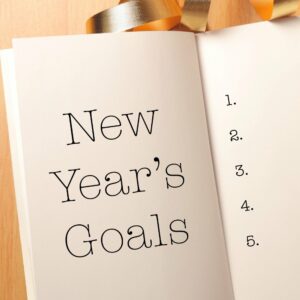 2. Ditch Unproductive Practices
Are there some workflows that simply aren't working? Does the same question come up repeatedly for a process? Ditch unproductive practices for the new year! Sit down with your team and think about what could be improved. You may need to completely rework practices or make small changes.
Prioritizing this improvement for your business is ultimately prioritizing your time and money! When you are able to be more efficient, tasks are easier to complete and work becomes more seamless. An unproductive practice could be something as seemingly small as a full inbox. It could also look like taking the time to write out best practices so that everyone is on the same page.
3. Invest in Marketing
Tired of your branding? Want to grow your email list? Ready to incorporate more paid ads on social media like Instagram, TikTok, or YouTube?
Invest in your marketing to improve your business for the new year! Marketing is essential for modern businesses and is worth the investment. Brainstorm which aspects of your current marketing plan could use some assistance. This investment may include hiring a service or new team member to cover additional marketing needs.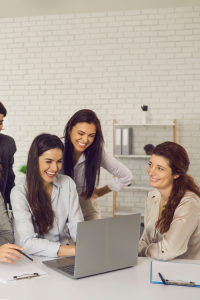 4. Connect With Other Small Businesses
You might be thinking, "How could this improve my business?" You need to connect with other small businesses to create a support network. These connections can help you when you have questions or when you need help.
Just as you possess certain expertise, other small businesses have their own specialties! You will gain a reliable space to ask for advice or references. We are making your connections easy. Click here to learn all about our network of powerful women entrepreneurs.
5. Reflect on the Positive
An easy way to improve your business for the new year is to reflect on the positive! What successes did you have during the past year? What areas of your business are super productive?
Sparking this motivation can help you go into the new year with clear goals. A vision board can be a great tool, too! Having a plan for the new year can be a major improvement. Many businesses go year to year without stopping to reflect and therefore remain stagnant.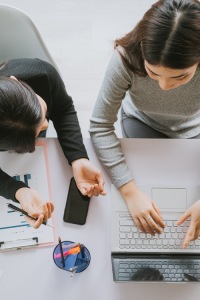 Ready for the new year, but need to think about the holidays first? We understand! Check out this holiday gift guide for business owners next!