Wondering how to plan a business holiday party to celebrate with your team this year? We are guiding you through the process on this blog!
What is your budget?
As a woman in business, you understand how important it is to know your numbers. Determine the budget for your event before you do anything else! This will help you scale your event accordingly.
To make sure you are budgeting correctly, utilize the financial executives on your team or consider hiring a planner. Of course, if you do hire a planner, you will need to hold a general understanding of your budget beforehand.
Set a time and date.
While you and your team prepare your business for the holiday season, your schedule will look a little different. Ask every team member for their input regarding the holiday party.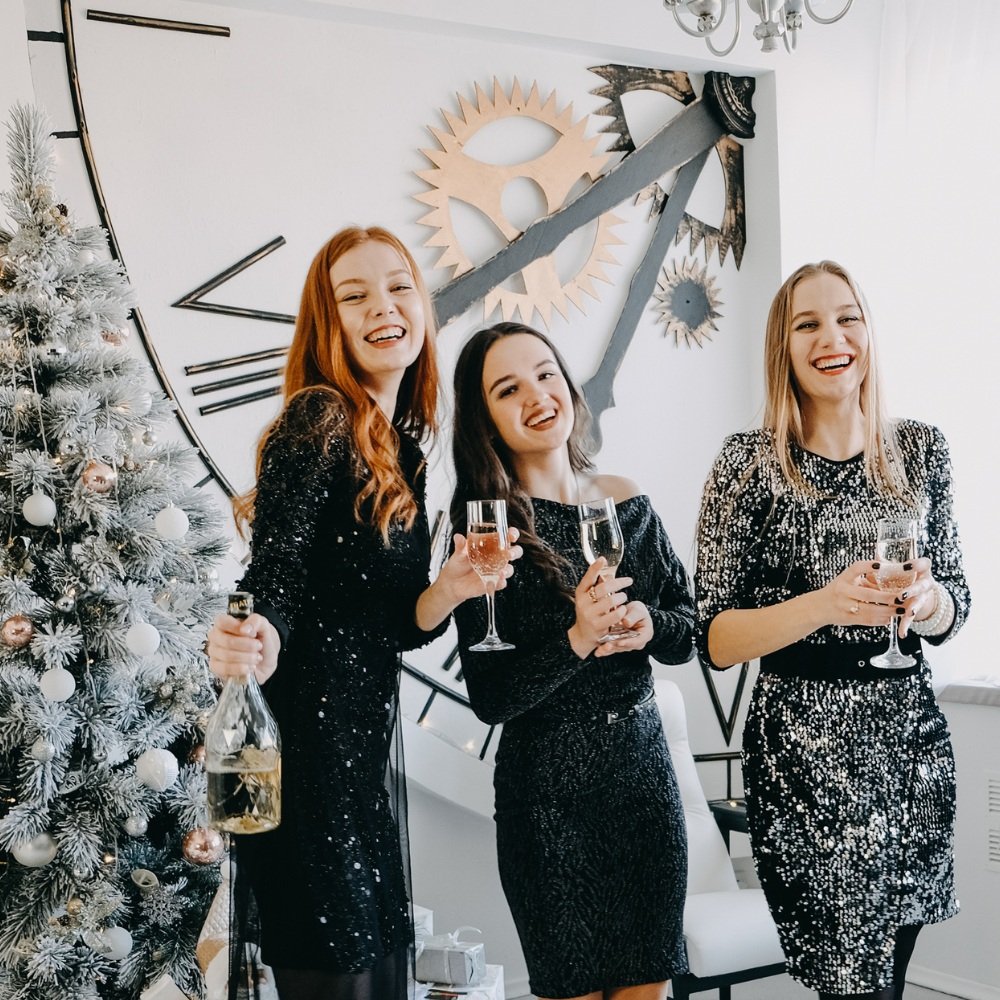 Don't make the mistake of setting a date without asking for everyone's availability first!
A holiday party is to celebrate all of your hard work as a business together. Be sure to ask for input regarding times as well. For example, will this be a full-day event during office hours or an afternoon party offsite? Once you set the time and date, add this to the team calendar. You may choose to send either physical or virtual invitations for an extra thoughtful touch.
Decorating for your business holiday party.
Create a mood board on Pinterest for inspiration on your holiday party decor. Whether you are working with a planner or your team, this is a helpful platform to gather visual examples of what you are looking for. That way, when you are shopping for decor and speaking to vendors, you will have something to refer to. Don't overthink it! A business holiday can be simple while remaining festive.
Entertainment
You might be planning to gift your team with corporate favors, but think beyond these items for the entertainment of your event. From the food to team-building activities, build a fun timeline for this party.
Ask your team for their input! They will appreciate the care put into creating an event that everyone enjoys. Keep the timing of your event in mind while you plan. For example, if your party is at noon at your corporate office on a weekday, you might opt out of cocktails and serve a hot chocolate bar instead.
We hope that you have a blast at your own holiday party with your team!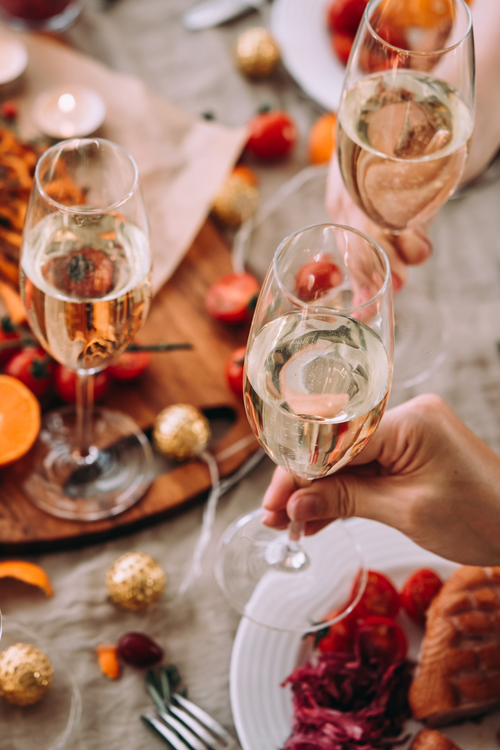 You're invited to this virtual office party!
As an alliance of women business owners, we want to celebrate with you this season as well. No matter where you are, you are invited to the 2022 Jingle Mingle on Thursday, December 15, 2022! Jingle Mingle is our interactive, online trivia game benefitting a non-profit organization.
If you've ever played trivia night in a bar or HQ, then you get the idea! Celebrate the season, mingle with both new and veteran BRA Members, and win White Elephant Gifts! This year our beneficiary is Point Foundation, which is the largest scholarship-granting nonprofit for LGBTQ students.
Everyone is welcome! Feel free to invite your friends, family, spouses, enemies, and anyone who is down for an hour of FUN for a cause! Plus, get a special BRA holiday treat if you get your ticket by December 1st!