It's become common to suggest that women are the future of leadership. Proven to be more empathetic and effective in crises, more women are taking the lead in industries and movements all around the world.
Considering this trend alongside Black History Month, we wanted to get to know some of today's most brilliant and trendsetting Black women leaders –– all of whom are making the world a much more promising and inclusive place every day.
1. Ursula Burns
Between 2009 and 2016, Ursula Burns made history as the very first Black woman to serve as a Fortune 500 CEO. A graduate in mechanical engineering with advanced degrees from Columbia University and Georgetown University to name a few, Burns began work at Xerox when she was just 19. Over the next 30 years, she would attain numerous senior positions before finally becoming president in 2007. While most people know Burns as the first African-American woman to hold such a position, another interesting fact is that she was also the first woman to succeed another woman in a Fortune 500 company.

Burns has also served as chairman at VEON (the world's 11th-largest telecoms service provider), vice-chair of the President's Export Council under the Obama administration, and as a founding member of a STEM education non-profit called Change the Equation. In 2021, she published her first memoir, titled "Where You Are Is Not Who You Are."
2. Jedidah Isler
Jedidah Isler not only cracked the glass ceiling women face in STEM –– she shattered it. A contemporary example of the growth of women in leadership positions, Isler has been a prominent name in STEM for several years now. In 2014, she became the first African-American woman to receive an astrophysics Ph.D. from Yale University. In the following years, she became a TED fellow twice. And on top of all this, she also received coveted fellowships from NASA, NSF, and the Ford Foundation.

More recently, Isler has taken the helm of various STEM initiatives. These include the STEM en Route to Change Foundation, where she's co-founder and executive director. This not-for-profit organization is dedicated to using STEM to champion social justice. Meanwhile, Isler also served as a member of the NASA review team during the Biden-Harris transition. Just last year, she was also named the new assistant director of STEM Opportunity and Engagement within the White House's Office of Science and Technology Policy.
3. Chelsea Miller
The Black Lives Matter movement will forever represent a defining moment in U.S. history. At the forefront of BLM are many brave young men and women, unafraid to march for the cause. One of these is Columbia University graduate Chelsea Miller. Co-founder of the activist group Freedom March NYC, Miller and her friends began an initiative to re-shift the focus to the actual message of BLM (which has often been intentionally distorted by disingenuous opponents). A grassroots organization, Freedom March NYC hosts peaceful protests that call for accountability and justice among the systems that regularly persecute people of color.

Notably, this isn't Miller's first experience affecting change. As a fifth grader, she led a peaceful protest with other children to get Black history accurately included in their curriculum. It worked. Later, as part of the last intern class in the Obama administration, Miller says she learned a leadership style that involves seeing hope and power within people.
4. Dr. Kizzmekia S. Corbett
As the lead scientist behind the Moderna COVID-19 vaccine team, this 36-year-old immunologist and research fellow has been credited with the production of the vaccines in such record time. A long-time medical team leader on coronavirus spike proteins and mRNA vaccine technology, Kizzmekia Corbett spent a year and a half designing an effective shot.

Even after successfully launching the vaccine, Corbett has continued on a crusade for greater vaccine awareness. She regularly guests on TV and social media outlets, from Sesame Street to Michelle Obama's Instagram account, to help build public trust make information access equitable. In December, Corbett was named one of Time's Heroes of the Year. Today, she's an assistant professor at the Harvard T.H. Chan School of Public Health, where she teaches immunology and infectious diseases.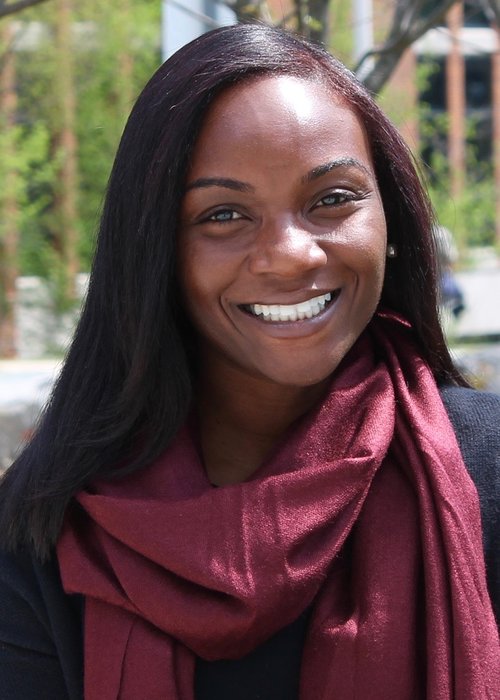 Throughout history, women of color have unjustly been treated with biases that have seen them kept out of leadership roles. Even today, only 4.4% of all leadership roles are filled by women of color.
This is despite these women often having the same (if not greater) training, capabilities, and experiences as their counterparts. For these reasons, it's important that we always remember that aside from a gender gap, we also need to address a racial disparity that affects women.

The amazing women on this list are doing just that, but we should also be doing our part each day. Together, we can build a future where every woman can reach their full potential. It's safe to say, the world will be better for it!
Written by Elizabeth Tate for bra
For another list of inspiring ladies, please check out our prior post on women innovators.
Comments (0)