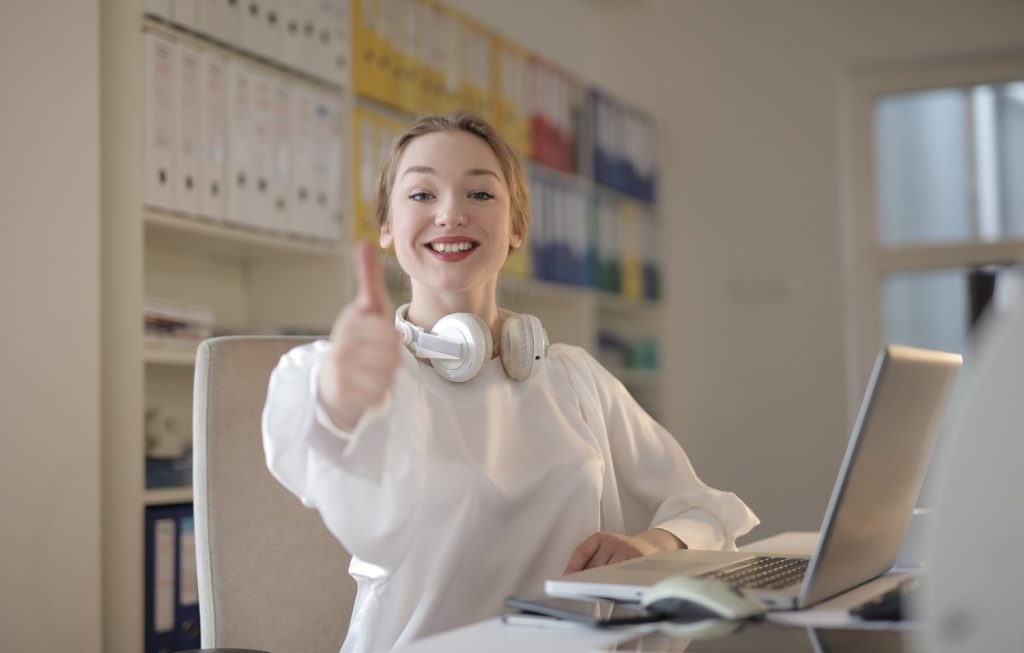 Rebranding is an essential part of running a successful business. It is the process of completely overhauling the image of your small business to keep up with the times and attract new customers.
It's a process that can help a company update its image and stay relevant in an ever-changing market. Rebranding is the process of changing the public's perception of a company, product, or service by updating its look, logo, mission statement, and other elements that make it unique.
If you're looking to rebrand and give your business a fresh start, even if it's just with a name change, there are some essential tips and tricks to keep in mind. Read on to learn the top tips for rebranding your small business.
Five Steps to Take When Rebranding Your Business
1. Identify Your Target Audience
Rebranding is an essential step to help a business expand its customer base, target a new demographic, and reach a broader audience. A company can use rebranding to showcase its latest products and services or to enter new markets. By updating its look, message, and mission, a business can attract new customers and increase its sales.
Therefore, the first step in any successful rebranding process is to identify your target audience. What kinds of people do you want to reach with your new brand? Think about the demographic you want to target, their interests and needs, and how you can best meet them with your new brand.
Knowing your intended audience will help you create a brand that speaks to and resonates with them. Also, make sure you carry out audience testing on vital elements of your brand that need input from your target audience, for instance, its name.
2. Define Your Brand Identity
Once you've identified your target audience, the next step is to define your brand identity. What is the core message you want to convey with your brand? What values do you want to emphasize?
Your brand identity should be unique and memorable, and it should be something that stands out and resonates with your target audience. Create a brand book that contains all elements of your brand, including your brand's value, tagline, vision, and name ideas. And speaking of great name ideas, you can check out squadhelp names for sale and get the best name ideas that align with your business.
3. Create a New Logo
Your company logo is the face of your brand, so it's crucial to get it right. Your logo should be simple, recognizable, and memorable. It should stand out and be easy for your customers to remember.
Your logo is one element that would be most noticeable to your customers as you rebrand. Therefore, it's your responsibility to obtain a good brand logo that is noticeably better than your previous one. However, getting a lousy logo can undermine your rebranding process.
4. Update Your Website
Your website is a key part of your brand, so it's essential to make sure it reflects your new brand identity. Update the look and feel of your website and make sure all of your content is up-to-date and relevant.
Developing a content strategy is an integral part of any successful rebranding process. Create content that is relevant to your target audience and that resonates with them. Use your content to showcase your brand and build good customer relationships.
HOT TIP! One of the Core Values of BRA Network is we hire each other first, so check out our Directory for a list of highly capable and vetted graphic artists, website designers, and other branding experts!
5. Stay Consistent
Once your rebranding process is complete, the key is to stay consistent. Make sure your brand identity remains the same across all channels and that your content is always up-to-date and relevant.
Your brand should have a consistent voice and tone too, as this uniformity makes your rebranding efforts more professional.
Conclusion
Rebranding can help your business stay ahead of the competition and maintain its relevance in the marketplace. It's an essential tool for companies that have seen their market shares decline or be overtaken by new competitors. By refreshing its image and updating its message, a business can stand out from the competition and attract new customers.
If you want your brand to keep up with the times and attract new customers, follow these tips and give your business a fresh start. This would ensure that your brand resonates with and attracts your target audience, whoever they may be.
Enjoyed this post? Read How to Build a Strong Brand as a Female Entrepreneur next!
Guest Author: Grant Polachek is the head of branding at Squadhelp, a 3X Inc. 5000 firm that delivers unique brand names for top global businesses and smaller startups. As the top naming agency, we have evaluated more than a million names and come up with a comprehensive list of memorable domain and business names that every entrepreneur can apply.
BRA – Business Relationship Alliance is committed to lifting up women entrepreneurs with support, resources, and networking opportunities. No matter what your personal vision of success looks like, come thrive with us!