Rave Reviews for #WeWo2022
"WeWo2022 was one of the best events I've attended. I can't say enough about the speakers, the amazing connections made, the wealth and variety or information that was fresh, valuable, implementable and beautifully presented in a variety of formats. It was a unique and special experience that I won't forget. I can't wait for the next one!" — Michelle Perkins, Limit Free Life
About the Wealthy Women Summit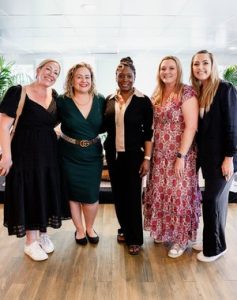 What if there was a different way to educate, inspire, and uplift a group of intelligent, busines-minded people looking for direction, inspiration, and connection? Hosted by Carrie Murray, Founder of BRA Network in Long Beach Harbor, CA on the Sir Winston Yacht, the inaugural Wealthy Women Summit embodied an educational approach to learning that was cooperative, collaborative, and community-orientated.
"When you reverse design the 'conference experience' with the attendees' needs in mind first, the focus is put back on the content, programming, and takeaways. I want this experience to not only provide value, but to also leave you with valuable tools and assets to advance your financial literacy as well as your business and personal growth. We aren't born with an abundance mindset around money, we have to learn it." — Carrie Murray, Founder
August 25, 2022 -- Keynote Vicki Saunders & Special Guest, Arlan Hamilton.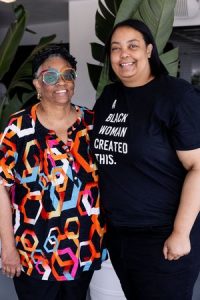 We discovered how to get funding and become an angel investor (Moderator Catherine Gray, Laurel Mintz, Ann Metzger, B. Pagels-Minor, and Kelly O'Connell); we released negative money stories with Amy Schuber; we got to know the Women of Wealth of the BRA Network (Moderator Analisa Moskus, Tisha Morris, Diana Greshtchuk, and Rita Boccuzzi); we learned about real estate investment from Moderator Monick Halm, Dominique Vescuso, and Lanisha Stubbs; we explored the art of receiving wealth from Andrea Quinn, and we experienced an oceanside chat with Vicki Saunders.
August 26, 2022 -- Keynote: Rachel Rodgers.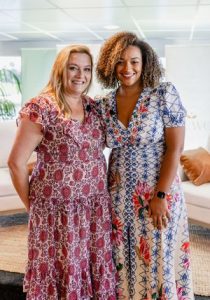 We were delighted by Karen A. Clark's (City National) powerful talk. We got an intro to Cryptocurrencies from Analisa Moskus. We learned how to unleash our money mojo with wisdom from the dojo via Jennifer Cassetta (and feel like a badass!). We discovered six places our businesses are hiding profits with Leslie Hassler. We got inspiration with a heartfelt talk on creating impact with and finding purpose in our work led by Joanna Waterfall. We got creative with our passive income streams with Jannese Torres. And we experienced another profound oceanside chat with Jannese.
Get online access to the entire two days of presentations and expert advice!
Visit our blog for a full recap of this inspiring event and see event pictures!
Learn more about the Wealthy Women Summit and stay tuned for details about our second annual money conference for women!
We're currently accepting applications from thought leaders to present both keynote and break out sessions for #WeWo2023.