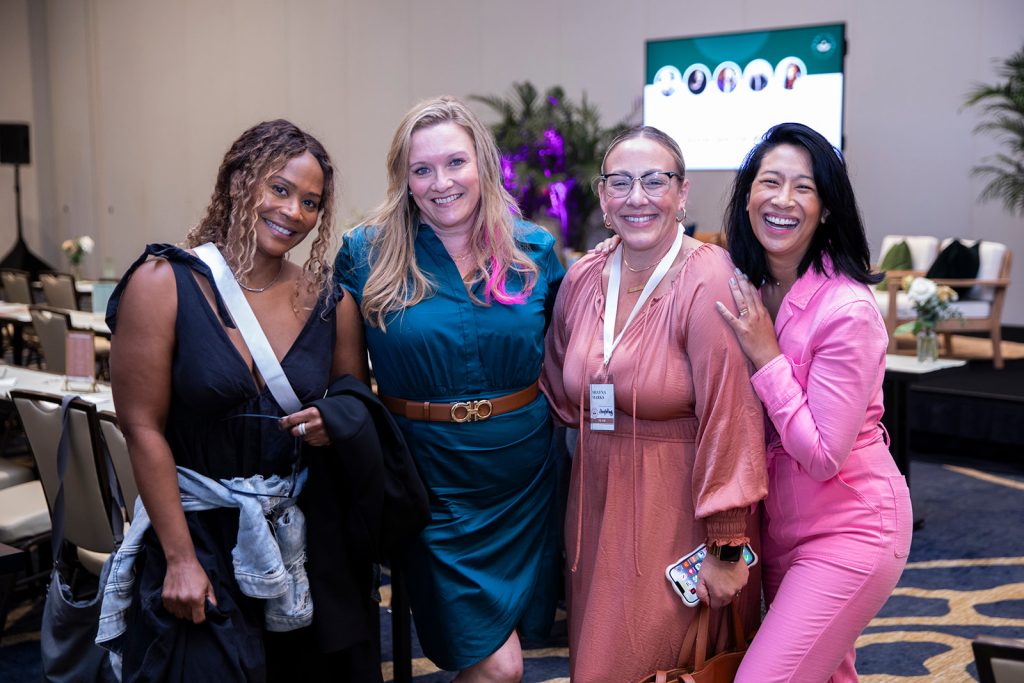 "The beauty of the WeWo Summit is the intimate nature of the event and the fact that -whether you're sitting next to a highly successful author, VC, or an entrepreneur in the making – everyone wants to connect and help each other. I was floored by how fun and effortless it felt to meet people, and I walked away with invaluable knowledge, connections, inspiration, and that beautiful feeling of 'these are my people.' Come find your people!" — Audra Quinn
Our second Wealthy Women Summit (+ brand new Retreat) was a HUGE success!
I was completely and totally blown away by everything about this past weekend. It's hard to even put it into words (but that's never stopped me before).
One of the most jaw-dropping moments from the Summit for me was watching the conversation between the members of the Show Her the Money Panel unfold. The entire audience got a front row seat to see how deals are made between founders and investors. Being a fly on the wall while funders Arlan Hamilton, Catherine Grey, and Kelly Winget, along with the founders of Dapper Boi, Vicky and Charisse Pasche, were chatting it up about strategy was so unbelievably cool. Where else is anyone ever going to have that opportunity?!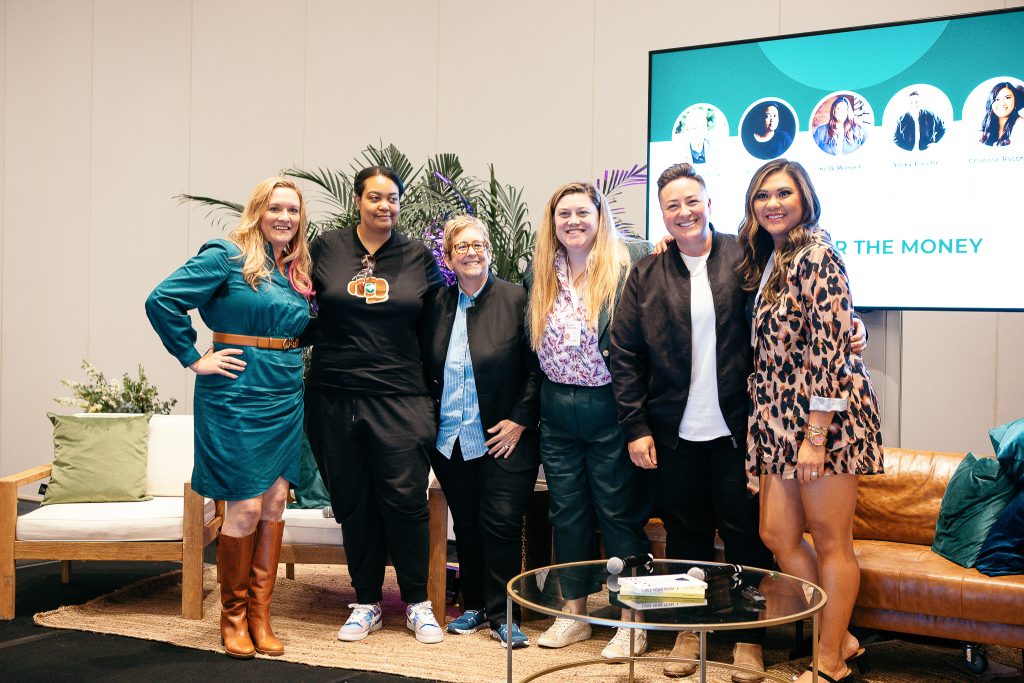 But let me rewind.
Situated on the grounds of the Omni La Costa Resort in Carlsbad, the scene was set. After our first WeWo took place on a yacht, I had no idea how I was going to top that. Not to mention missing the opportunity to make nautical references in every email about WeWo. The Omni turned any doubt I had right on its head. It could not have been a more picturesque, peaceful setting for our Retreat + Summit.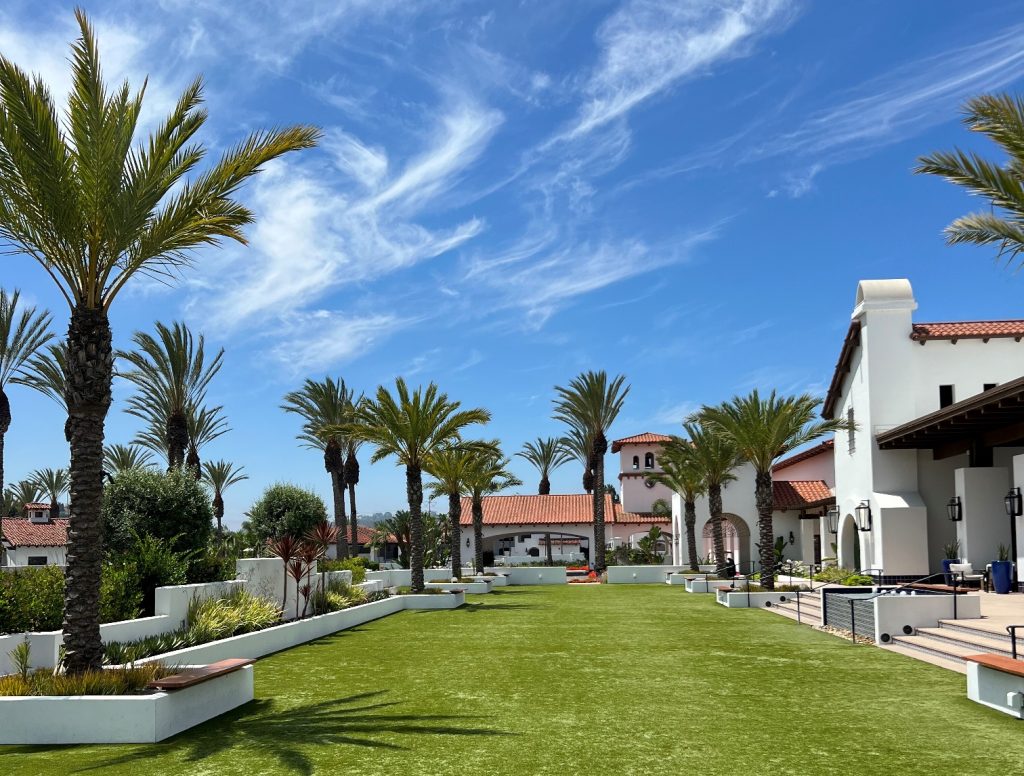 "I loved this luxurious resort and convergence of brilliant, change-making women. Felt like an incubator for connection & collaboration. What a magical event!" — Anonymous
The Retreat kicked off with Noble Tones' Julie Habelmann getting us all grounded in our bodies before Joy Guide June Suepunpuck took us through a conversation with our past, present, and future selves. We reconnected with what brings us joy, looked at what's blocking our joy, and channeled some future magic for ourselves.
These two pieces of The Retreat fit together like before and after puzzle pieces that we didn't even know we needed.
That left us perfectly primed for Natasha McCrea to demystify the art of self care and walk us through practical ways to care for our spiritual, emotional, mental, and physical selves in ways that feel easy and aligned with our love language.
Olivia Christian closed out the day by guiding us through how to tell our story in clear, concise, and effective ways, tailored to any audience and highlighting a call to action.
Then all of the Retreat attendees gathered for a luxurious outdoor dining experience! I went back to my room feeling restored, renewed, and ready for what was in store for us at The Summit.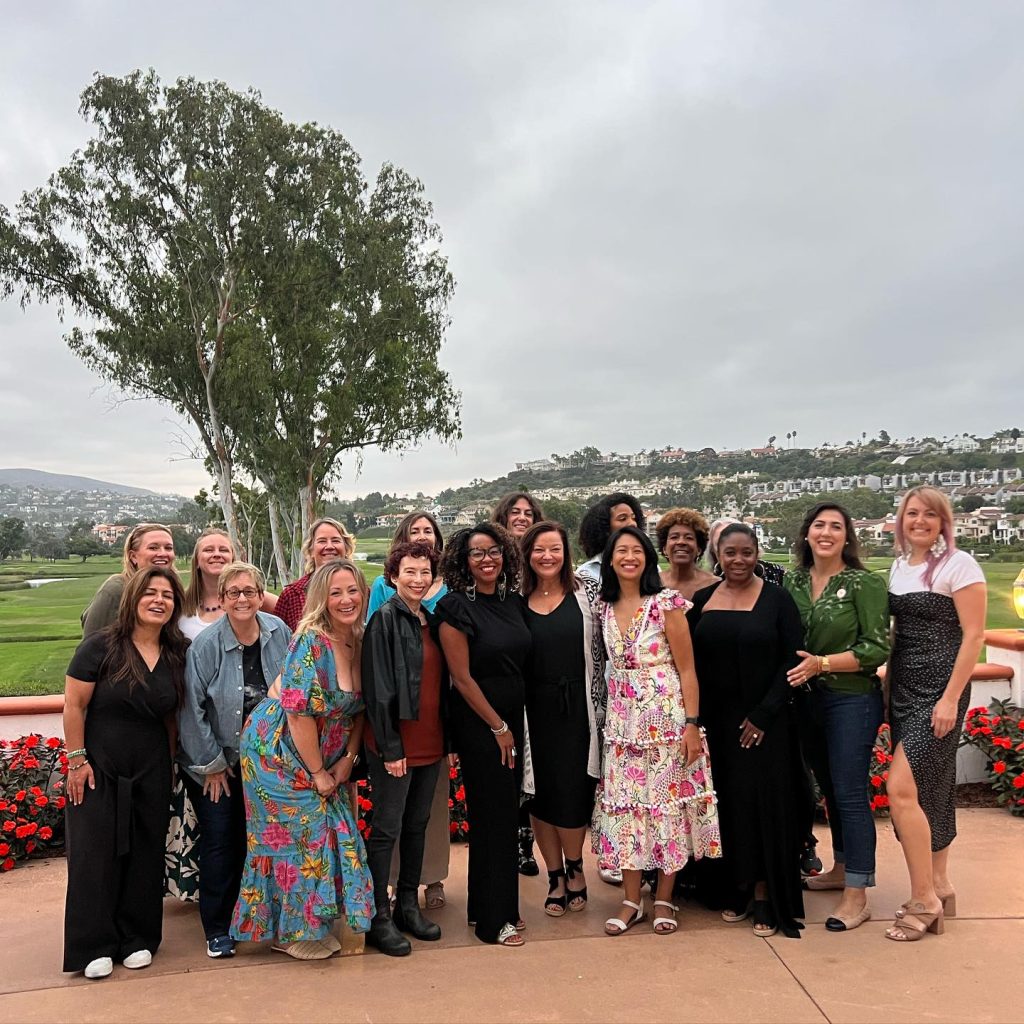 "Such a beautiful variety of women that was such a representation of our world. It was fantastic being with my peers and mentors/teachers to live our lives… full out!!!" — Charlene Gorzela
The next day, right after people had a chance to arrive and get some breakfast, I addressed the room and welcomed everyone to The Summit. It's such an exhilarating feeling to plan something like The Summit for an entire year and then to be present (and a part of it), watching it unfold. But I didn't want to waste too much time, because I knew that Summit-goers would want every single second with our Keynote Speaker they could get!
Jasmine Star's Keynote was chock full of insight and left everyone with notebooks full of ideas for translating what she'd shared into our own lives. Jasmine taught us how to define and infuse wealth into our personal branding and marketing processes. She helped us understand how to avoid the comparison trap and showed us how much more we have to gain personally and professionally by educating, empowering, and entertaining with our content instead.
Then we switched gears a little bit for a one-on-one conversation between Jasmine and me and a live Q&A session. I was wildly impressed by how Jasmine was able to tailor her answers to meet the specific needs of each audience member with a question.
We talked about every step of the entrepreneurial journey from having an idea and forming a business to scaling. We discussed every aspect of being in business — content creation, team building, time management, and reinvention through different phases of our careers.
Keynote Jasmine Star and Carrie Murray. Photo credit: Nu You Photography

"I didn't really have any expectations, but it was worth the price of admission for me just hearing Jasmine Star…she gave me a million ideas." — Robyn Reynolds
I already mentioned the near magic that left us dazzled and amazed that happened at the Show Her the Money Panel, but it's worth talking about for years to come. I could not contain my excitement watching Arlan, Catherine, Kelly, Vicky, and Charisse talk as founders and funders, getting down to brass tacks. It was truly a master class in how these discussions happen.
From there, the Breakouts by Aleya Harris (Break Out of the Sea of Sameness with the Power of Storytelling) and Diana Greshtchuk (Debt is Your Ally) gave us two very different, but equally powerful options to choose from. Several of the Summit attendees came up to me wishing they were able to send a clone to the other session.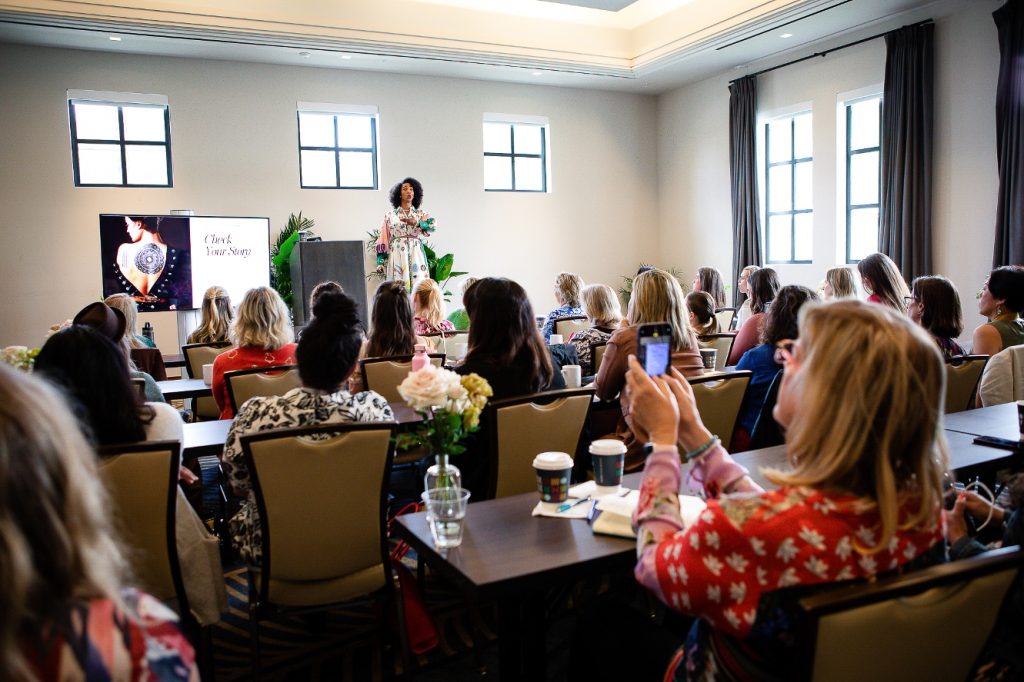 "I was not sure if this [event] was applicable to me and my line of work but it was, and I truly think ALL women would benefit from attending." — Anonymous
After a delicious lunch, I was so excited to deliver the afternoon Keynote. I was thrilled to share a little bit with the Summit-goers from my own experiences. I discussed the importance of creating your own ROI in any situation, which is something I've gotten much more adept at throughout my own journey. I also talked about how taking action and maintaining accountability after inspiration are key ingredients to the recipe for success. You'll often find me seeking ways to help BRA Members take action steps to move the needle forward or creating new ways for our community to find the accountability they need to stay on track.
Then it was on to either Helen Fanucci's Breakout (Passionate About Your Business? Design it to Love You Back!) or Catherine Gray's Panel (What the Fund?! Investing in or Getting Funding from Women Founded Venture Capital Funds).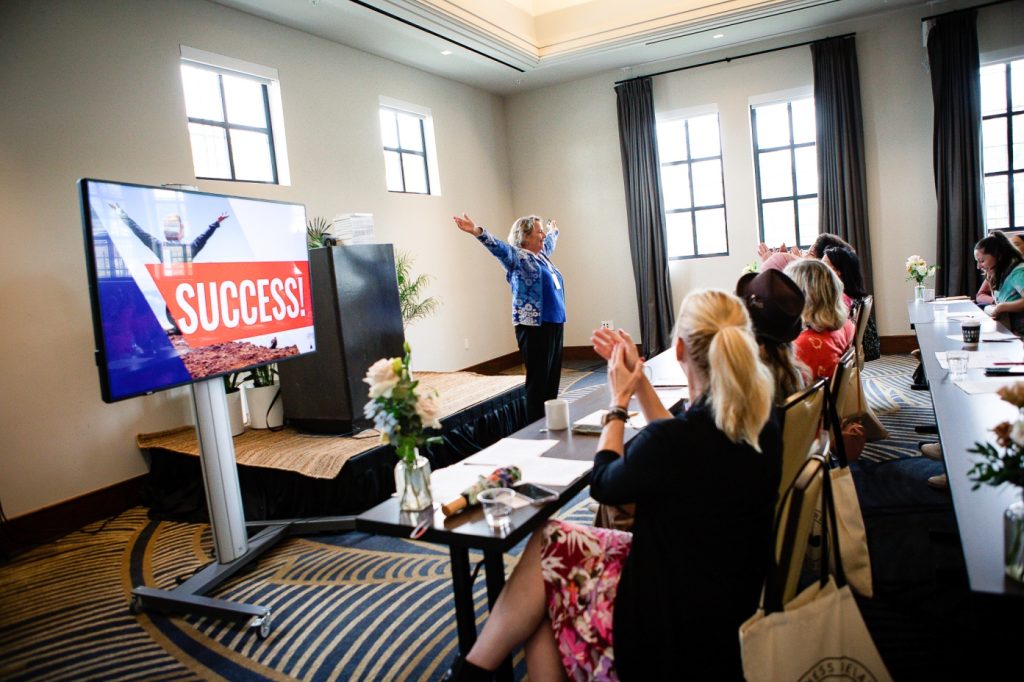 "This is my first time attending the WeWo Summit, and it will not be my last! Walking in, I immediately felt a buzz in the air and was energized by it. The opening keynote speaker, Jasmine Star, got everyone fired, and we could walk away with actionable takeaways. As a founder, I also loved Bridgette's workshop where she gave a full breakdown of a pitch deck and shared potential questions from an investor's perspective… All in all, the speakers were empowering and the workshops were so informative. I am walking away from the WeWo Summit feeling empowered, created new connections, and received an abundance of knowledge. Thank you, Carrie and the BRA Network for such an incredible summit! I can't wait for next year!" — Charisse Pasche
The biggest problem I heard people talking about was having to choose between sessions because they didn't want to miss any of the incredible content. What an amazing problem to have! But, don't worry. That's why we created this contact sheet so you could get in touch with every Speaker and Panelist at The Summit.
We still had one more choice for attendees to make — they decided between Analisa Moskus' Breakout (Using Human Design to Build a Life That Works for You) and Bridgette L. Smith's Breakout (Think Like an Investor — What Investors Look for in Pitch Decks).
Before we closed out the day, we got to hear from moderator Kylie Hodges and her Panelists on How These Founders Use Community, Connection, and Belonging to Fuel Their Profit. Kylie showed us where our time and energy is most productively used in our businesses when it comes to building community, creating connections, and nurturing our people.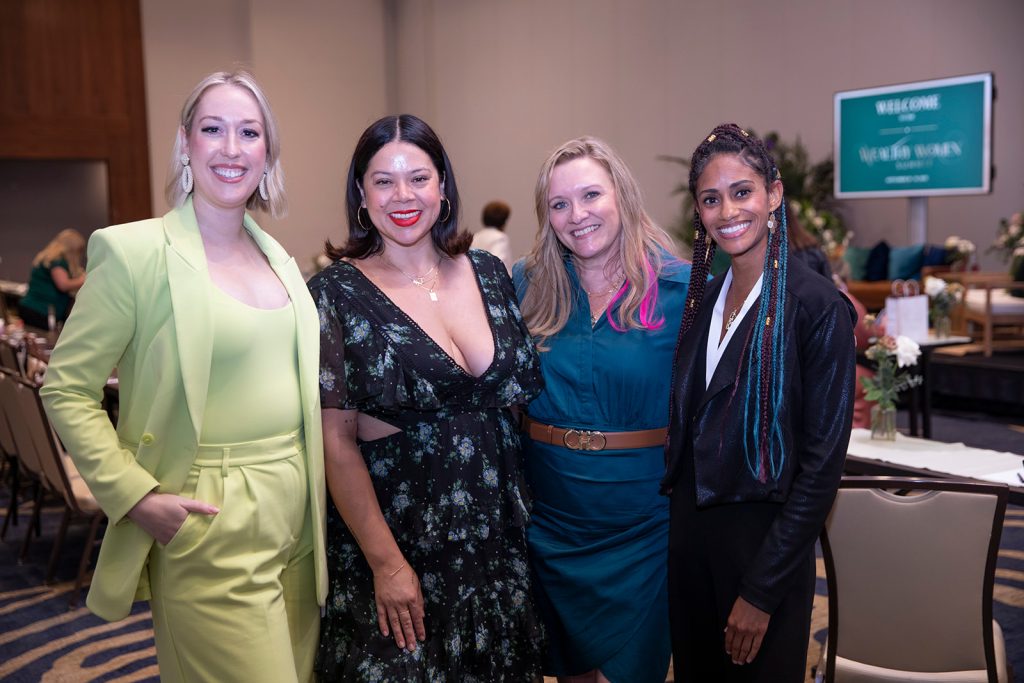 "The summit was inspirational! So glad I returned. Such an amazing space to meet investors, mentors, colleagues and fellow founders." — Anonymous
And the day ended with a cherry on top. I got to speak one-on-one with Arlan Hamilton and she never fails to provide valuable takeaways. Some of the most important advice she imparted upon the audience that resonated the most with me was that you're never too ANYTHING (old, inexperienced, etc.) to get started or get where you want to be.
Arlan gave a shout out to her mom who, at 75, is starting a whole new business and having fun doing it. (She was even a vendor at our marketplace and it was her very first pop up event!) Arlan also encouraged us to stop apologizing for who we are and realize we are always enough and never too much. She talked about setting boundaries and when saying "no" is actually more helpful — you can do a disservice to someone by helping them instead of helping them to help themselves. (This one's tough for a lot of us, I know!)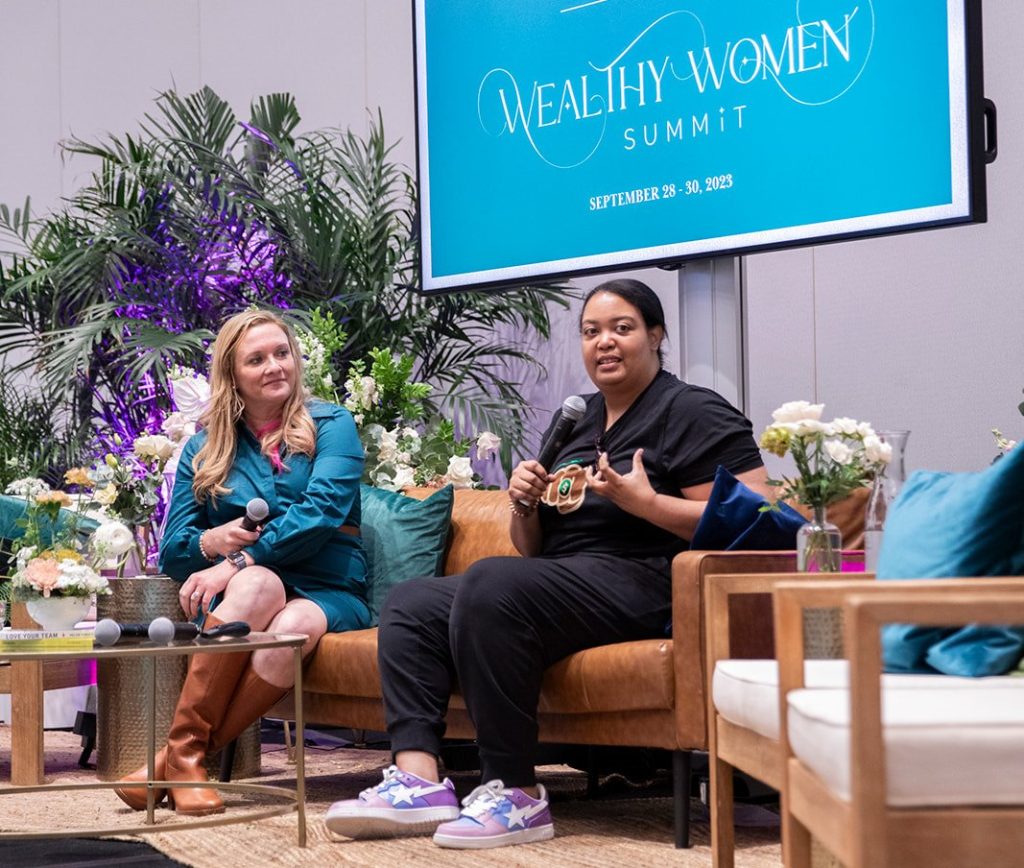 "It was my first time attending WeWo2023 and I loved the fact that it was an exclusive event for making meaningful connections. The energy and support from everyone I interacted was incredible. Overall, I felt I belong here." — Ash Shehryar
Just like last year, the weekend wrapped up and I was already itching to get going on our next WeWo! I can't wait to see what I think up with Team BRA for our third installment. Make sure you join our email list so that you can stay up to date on all the excitement coming this way.