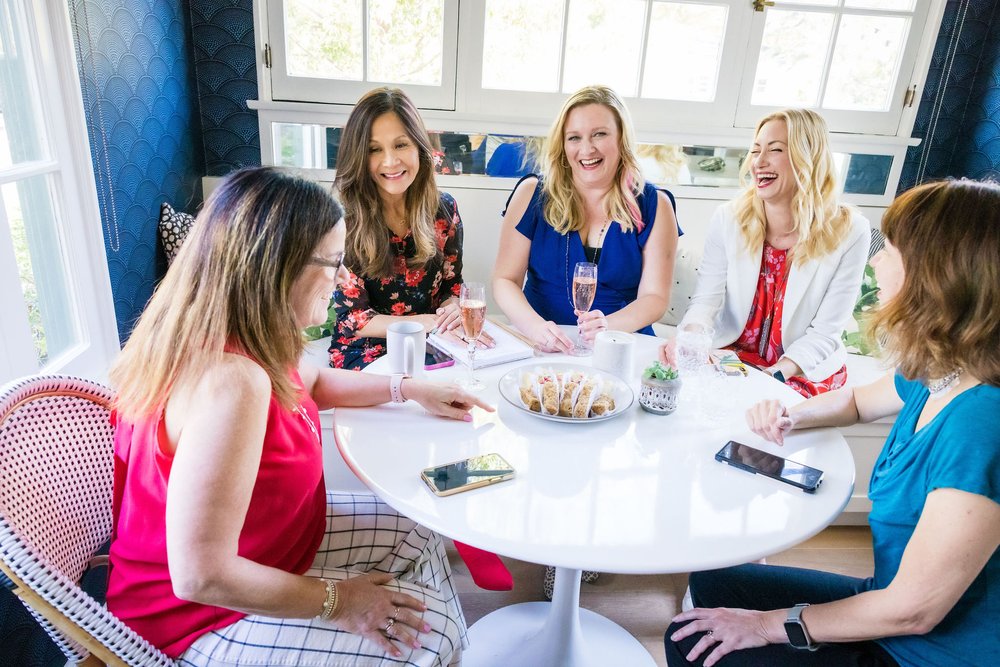 If the past few years have taught us anything, it is that our energy is so valuable. If you're a new business owner, you need to prioritize yourself first so you can be the best CEO possible!
Today we're sharing our tips for how you can protect your energy while owning a brand new business.
Determine Your Boundaries
As a new business owner, you will thank yourself if you set boundaries from the start. Here are some boundaries to determine:
When you want to work: Being a CEO is incredibly exciting! Owning and leading your business most means you are passionate about your work. You will need to set some guidelines for yourself so you still have personal time.

Set the days you want to work and create general hours. Your start and end times each day might vary, but having these boundaries in place AND practicing them as much as possible will help you protect your energy.
How you want to communicate: Think about how you want to communicate with clients for your business. Are you okay with Instagram DMs? Is email your preferred method? What is your ideal response time? Everybody is different!

Determine and set this communication boundary from the beginning. This might look like adding your email information to your social media profiles and websites. If you have the resources, you might delegate your least favorite communication platforms to a team member.
Your non-negotiables: What are your non-negotiables for your business? This includes your values and overall brand. Be sure to determine the type of client you are looking to work with from the start as well.
Keep a Manageable Workload
There is nothing wrong with starting small! Keeping a manageable workload will mean your business will remain productive, producing the highest quality of work. As a new business owner, it might be just you on the team to start!
Protect your energy by focusing on quality over quantity. Don't worry about missing out. Businesses take time to grow. You will reach your goals before you know it.
Creating a Calming Environment
We have talked about how to mentally protect your energy, but what about your physical environment? Make sure the space you are working in is calming. Whether this is your home office or rented office, make your environment beneficial to your energy. Add in inspiring décor, create a weekly cleaning schedule, and be selective of who you invite into this space.
Join a Supportive Community
This is something many new business owners need to prioritize. Join a supportive community that protects your energy!
The BRA Network is a valuable online resource ready to be a go-to source for powerful female entrepreneurs like you.
You will gain access to hundreds of fellow business owners and obtain a platform to market your new business. The best part is, that is just the beginning! Find out more about the BRA Network here.
Now that you're starting off on your entrepreneurial journey on the right foot, you need to keep this positive momentum going! Find out how to avoid burnout as a busy entrepreneur and get advice from experienced entrepreneurs next.