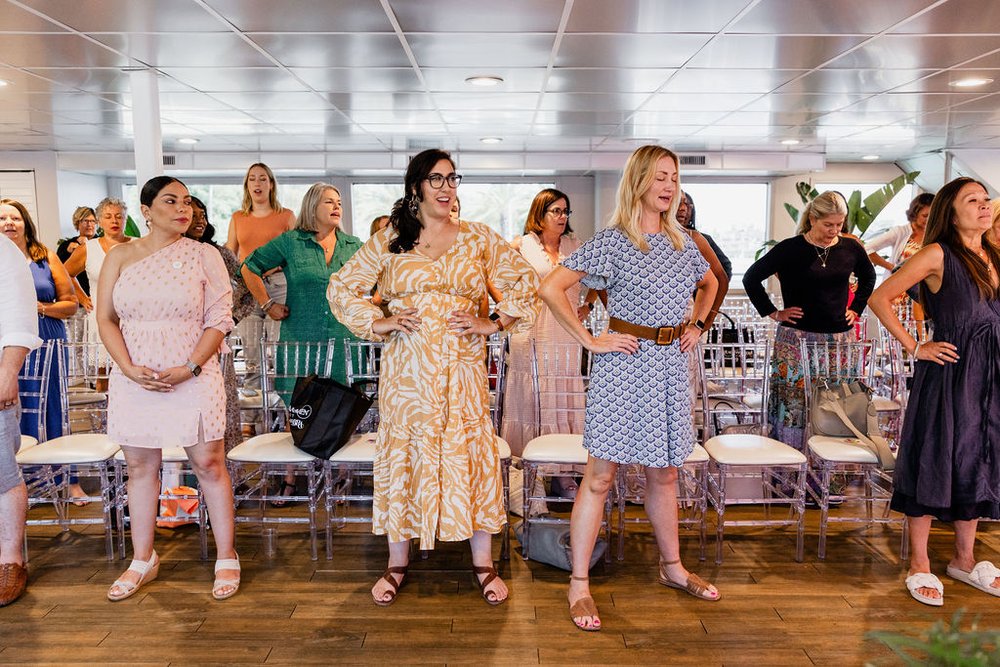 Reviews and testimonials are the first thing I look for when I'm considering buying literally anything. I want some sort of proof that what I'm about to invest in is backed by other people and the results they've gotten from using a product, joining a program, or attending an event.
And I know I'm not alone.
But in addition to these rave reviews, I have to share some of the many incredible outcomes last year's Wealthy Women Summit was directly responsible for!!!
Here are 9 amazing examples of what's possible when you attend the Wealthy Women Summit:*
1. June Suepunpuck launched a podcast, How to Find Joy (and she is now returning as a 2023 Speaker)
2. Nico Juber met and connected with women who became investors in her musical, Millenials Are Killing Musicals
3. Brittany Sarkisian turned her passion for cooking into a meal delivery program for the over exhausted mom, called MILF Meals
4. B. Pagels-Minor launched their fund, DVRGNT Ventures, investing in the dynamic start-ups and entrepreneurs in the Midwest, South, and Mountain West regions of the United States
5. Inspired by Rachel Rodgers' Keynote, Hillary Cohen invested in herself and her dream with the purchase of a homestead in Vancouver
6. Sandy and Ana, two passionate globetrotters, launched Two Peacocks Travel, a travel and events company, curating unique travel experiences for women!
7. Casey Killian launched Write Here Write Now, a service to help writers get their thoughts out of their heads, onto the page, and into the world, including her 4-week writing intensive program to write their non-fiction memoir or topic-based book
8. Determined to demonstrate to women they are worth it, Stacey Beaman launched The Confidence Project, a half day workshop to teach women how to love themselves HARD!
And finally, the LARGEST of them all…
Something so big that it resulted in its own documentary film and a trip to the Shark Tank studio…
9. When last year's funding panel moderator Catherine Gray and investor Kelly Winget connected during WeWo, it resulted in one large piece of the documentary, Show Her the Money. The film showcases five women/minority/LGBTQ+ owned businesses on the journey to secure funding.
This documentary is making waves. Intent on challenging the current norm of women-owned businesses receiving less than 2% of funding, you'll want to get to know these founders. Check out the trailer: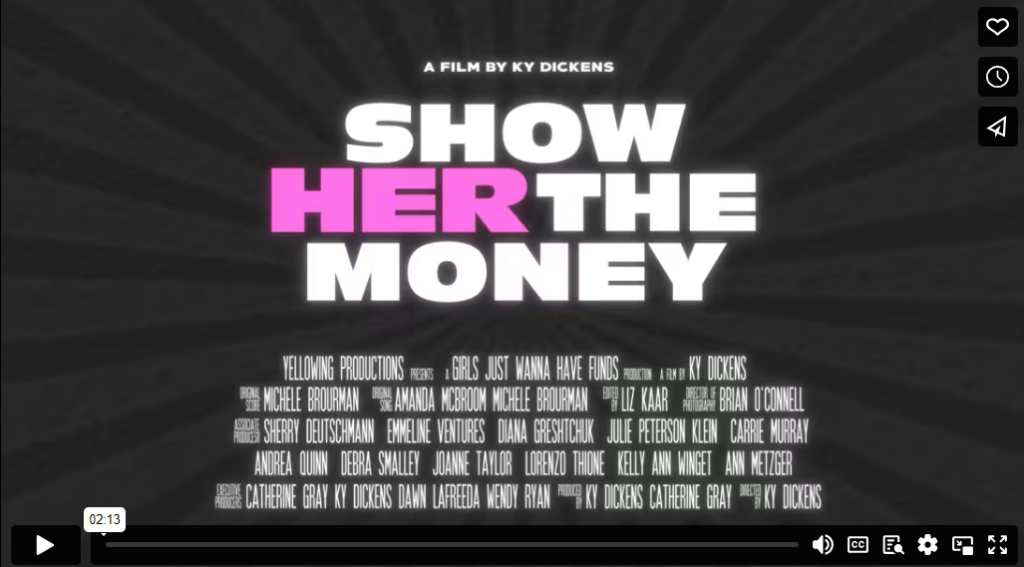 Impressive, right? Good news! You can hear some of the Founders featured in this film speak live at the second annual Wealthy Women Summit!
Join us on Saturday, September 30th for the Show Her the Money Panel, moderated by Catherine Gray, featuring Kelly Winget and Dapper Boi founders, Charisse and Vicky Pasche LIVE on the main stage at WEWO 2023! (Check out all of the 2023 programming and speakers HERE.)
*Note: These results were achieved by attending The Wealthy Women Summit last year. Are you willing to miss out on possibilities like these? Get YOUR ticket to #WeWo2023 now!